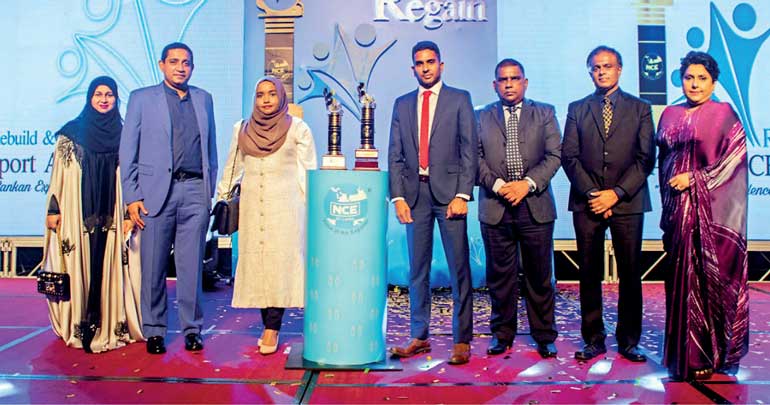 Multilac wins two Golds at 29th NCE Export Awards
Multilac, a heritage brand of Macksons Holdings and Sri Lanka's largest exporter of paint, continued its winning streak by bagging multiple awards at the 2021 National Chamber of Exporters (NCE) Awards. Multilac won the Gold Award in the Large Category and the Award for Best Performer in R&D (Research and Development), at the glittering ceremony held at Shangri-La Hotel, Colombo on 21 January 2022.

NCE Export Awards is the flagship event organised by NCE in order to recognise and reward outstanding performances of Sri Lankan exporters. These multiple awards showcase Multilac as the highest quality paints manufacturer capturing international markets, and Multilac's dedication to innovation through research and development.

During its 40-year journey, Multilac has reached the pinnacle of the paints and surface coatings industry in Sri Lanka. Being a Heritage Brand of the Macksons Group, Multilac has won innumerable awards over the years including the Export Brand of the Year, the Best Sri Lankan Enterprise and the Presidential Export Award. With its unparalleled reputation for its commitment to customer needs and innovation, Multilac products are popular in robust international markets.

Macksons Paints Industries Director/Chief Executive Officer Mizha Mizver Ismail said: "We have always said that Multilac is proudly Sri Lankan. We have ventured beyond borders to bring global recognition and pride to our motherland. So, it is a great honour to continuously be recognised by the NCE. The theme of the NCE Awards this year was "Rise, Rebuild and Regain" so Multilac winning these accolades is a testament to our perseverance and commitment to excellence in maintaining the highest international standards, despite the challenges posed by the pandemic."

When bestowing awards, the National Chamber of Exporters recognises various key aspects of a business such as People, Profit and Planet.